We are currently restoring
Fiat 500
With a genuine Abarth motor fitted. We are overhauling the engine and also changing all the fuel lines to make the vehicle safer and up to date with today's technology. The details are hidden so the vehicle will still appear to be original.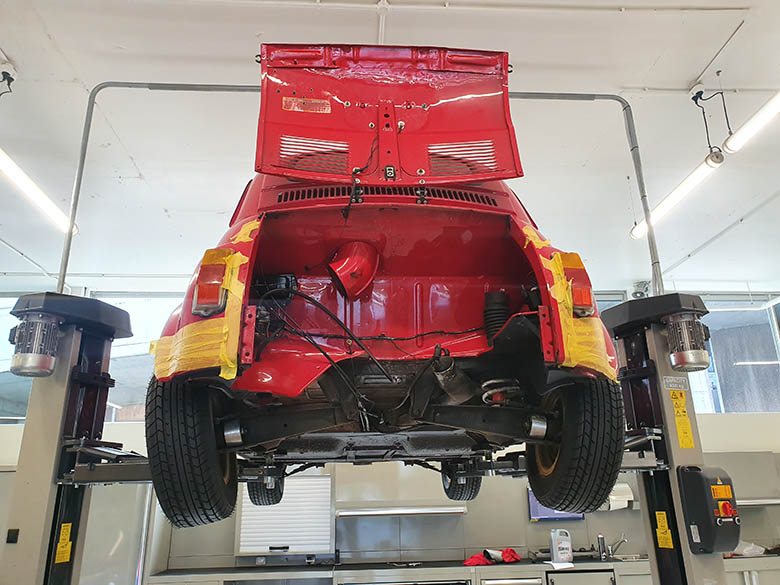 Project 950
This has been a no expense spared massive build for our biggest client. Everything on this vehicle has been redesigned and engineered specifically for this client and his needs. There are no off the shelf products used, everything is custom built.
We now fitted a fully built, forged motor with billet components, Porsche nikasil cylinders, Mahle pistons, billet balanced crank, big cam and a huge Weber DCOE45 carb. Standard these motors run 12-17hp. We have managed to get 82hp out of this engine and it is a monster. New redline see's 7500RPM, we needed to fit a new rev tacho as it only went up to 5500RPM. This would have to be one of the strongest and fastest N/A original 2 cylinder Abarth 500's in the country.
The suspension is fully adjustable Bilstein coil over setup on the double A-arm fronts and adjustable dampeners on the rear with modified springs and spring-rate.
Front end is now sporting 2 piston Brembo brakes and the rear has a modified 126 cross drilled setup all running through a brake bias system.
Steering has been converted to a customer steering rack with collapsible column for added safety.
Interior is a full lightweight Alcantara setup up with rear seat deletion.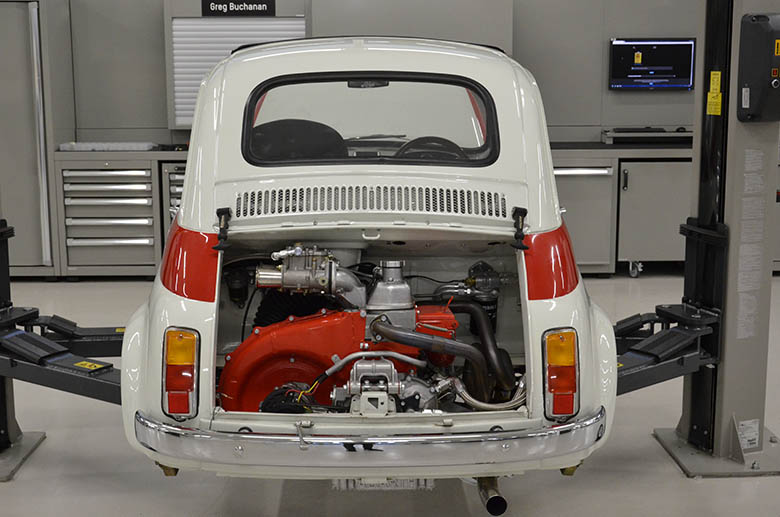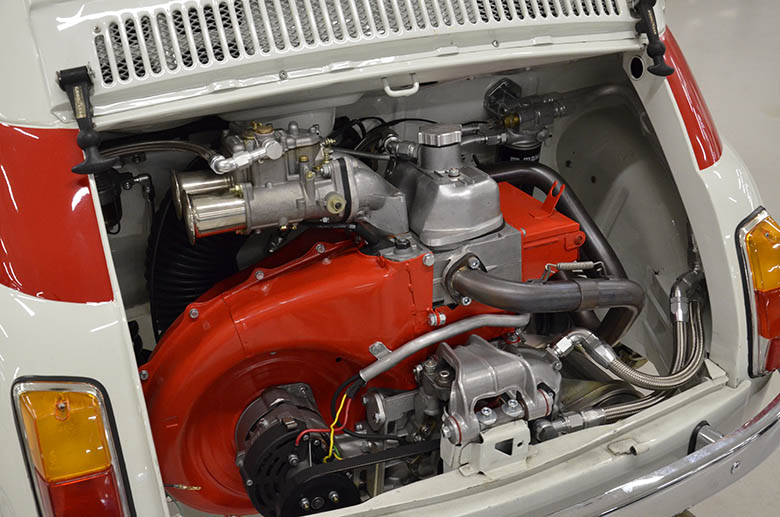 Maserati 3500GTi Sebring (series 2)
This is in for a mechanic freshen up, We have overhauled the Lucas injection system and redesigning the electrical fuel system that was once installed by a restoration place in Melbourne. This amazing car has really come to life with a little bit of much needed attention.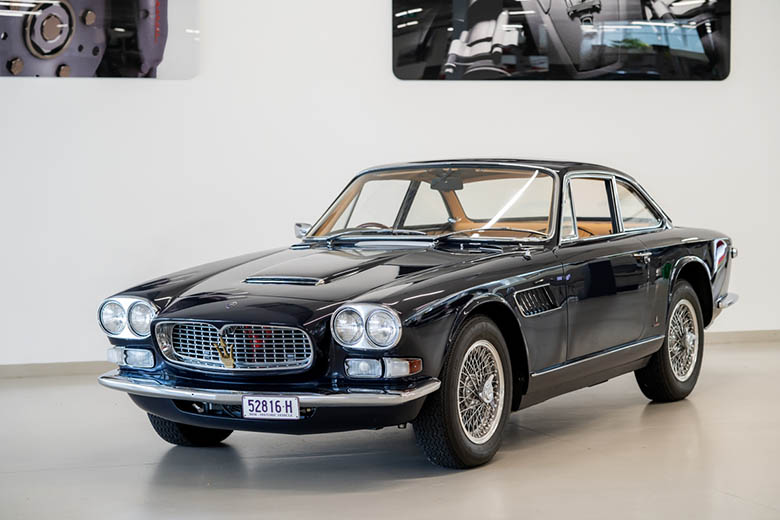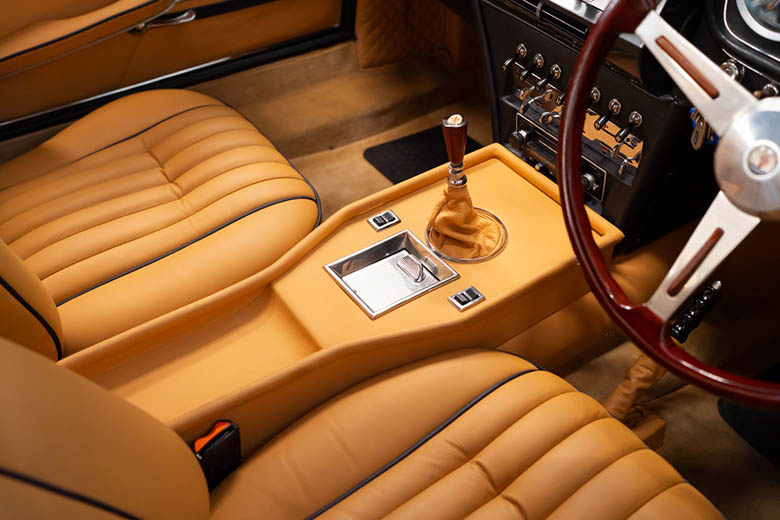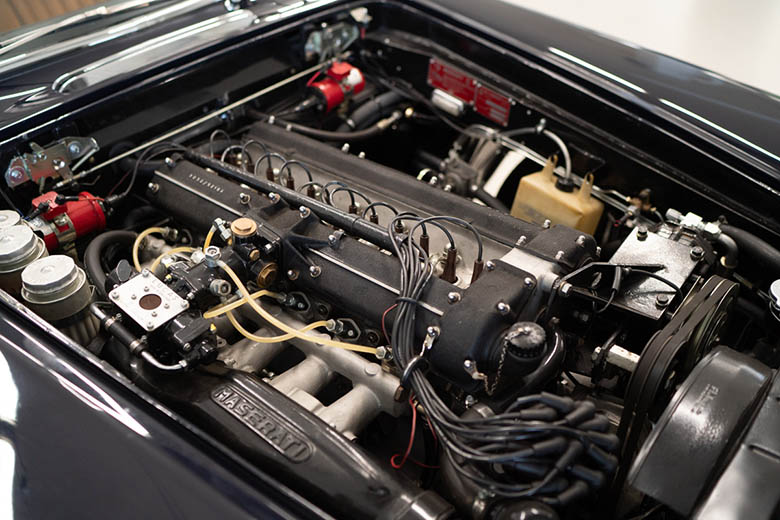 Black Jaguar e-type Series 1 4.2
This vehicle has have the SU carbs overhauled and tuned up, major service and mechanical timing adjustment. All brakes have been overhauled. A real drivers car.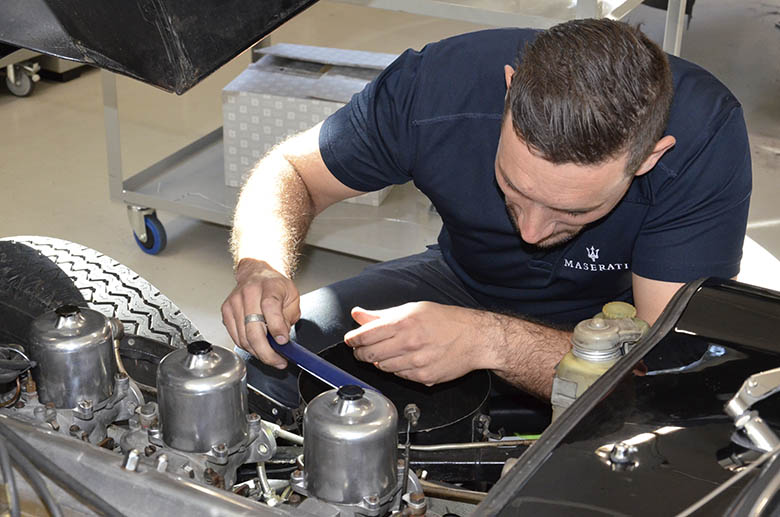 Jaguar Mk2
This has had a full service carried out and in the process of having all the interior changed back to original after some time in its life it received a "resto mod" and later interior was fitted. All walnut veneer has been refreshed ready for original interior to be fitted. This will be an amazing luxurious example once finished.